Mail completed application and check to:
Friends of Poynette Game Farm, 3120 Breeze Drive Sun Prairie, WI 53590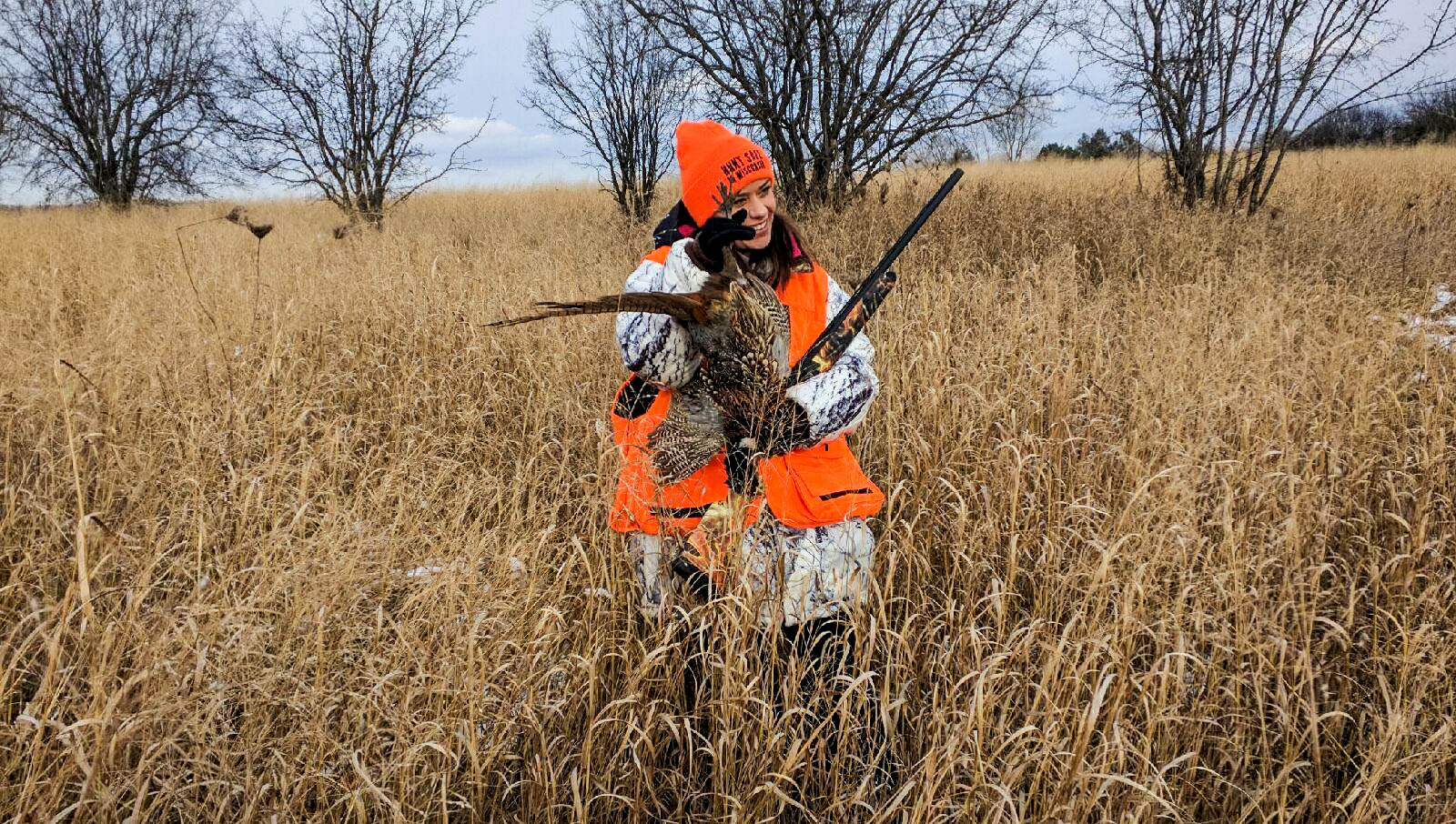 It is widely known that hunting participation significantly increases with the involvement of a mentor, someone knowledgeable about the outdoors and willing to teach and guide a youth or novice hunter in the field.
Friends of the Poynette Game Farm (FPGF) financially supports mentored youth and novice hunting programs offered at events held at various facilities around the state. Learn to Hunt events are open to any individual 10 years or older with no pheasant hunting experience. Parents or legal guardians of minors are also encouraged to participate.
The two-day programs combine classroom instruction and field work before a novice goes hunting with an experienced hunter.
Introduction to a knowledgeable mentor
Introduction to hunting equipment
Learn how to access public hunting land
Learn what a hunting dog can do for you
Firearm safety
Shotgun shooting
Hunting dog demonstration
Mentored pheasant hunt
Pheasant biology and management
Hunting regulations
Pheasant field dressing